Training Retreats
Retreats offer a unique opportunity for horse and rider to receive specialized training for several days or weeks.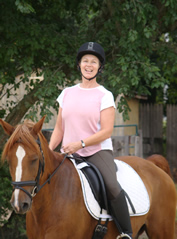 2-Day Retreats for Riders
Whether you want some time away from home to bond with your horse, or you would like some specialized training, our 2-day retreat package is the mini-vacation you're looking for. Arrive any day of the week. Have 1 or 2 lessons on your first day, and 1 or 2 lessons on the next day. A variety of hotels and restaurants are available nearby.
Contact us for more information and rates.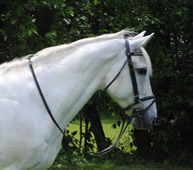 Training Retreats for Horses
Would you like your horse to learn the movements of the next level of dressage from a more experienced rider? Do you have a green horse that needs to be taught the basics? Are you going on vacation and want to keep your competition horse in shape while you are gone? Do you have a difficult horse? A training retreat may be the perfect solution.
Your horse stays at Blue Spruce and receives a minimum of three 1/2 hour training sessions per week.
Contact us for more information and rates.